Melissa High School students earned a record number of competitive UIL division 4A state honors this year in academics, athletics, and fine arts. A total of 272 students from Melissa ISD placed in the top five at state, including the marching band, competitive cheerleading squad, One Act Play cast and crew, robotics team, cosmetology academic team, and winterguard. Twenty-three students placed first overall, each winning at least one state championship title.
---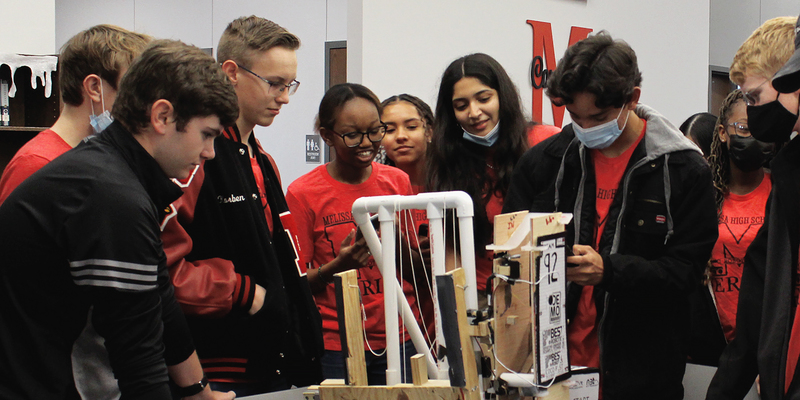 Academics
Tyler Mathieson (10) won the computer applications state championship, competing for the second consecutive year. The applied engineering team, Jaxon Angleton (10), Hudson Haslam (9), Kylie Hutson (9), and Brandon Sequera (11), also won the state championship.
The robotics team, a total of 23 students, advanced to the finals. Samuel Call (10) placed sixth in computer science.
Lilli Bergin (12), Cameron Ferguson (11), Heather Fitzpartick (11), Wendy Guatemala-Vasquez (12), Taylor Hendrickson (11), Savanna Smith (12), and Katie Waite (11) placed second in the Cosmetology Quiz Bowl competition.
Both Sadie Blackwell (10) and Ilyana Haylow (10) placed third in Cross Examination Debate.

---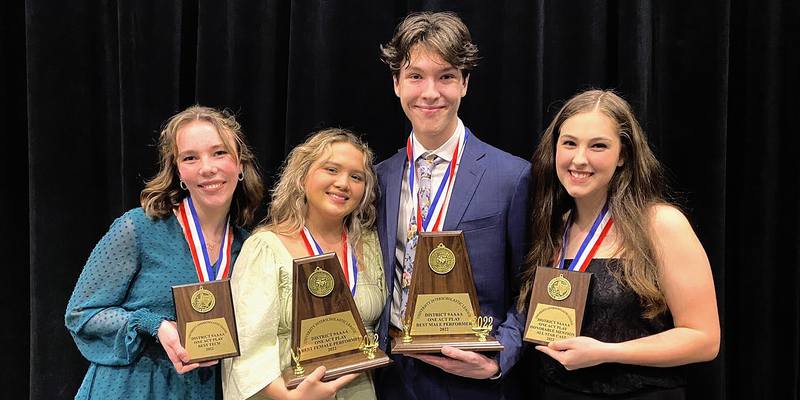 Athletics
Abigail Bass (11) won the state championship in girls' cross country and won two state championships in girls' track and field, running the 3200-meter and 1,600-meter dashes.
The boys' track and field 4x100 relay team, Nathan Adejoken (10), Lincoln Dunn (10), Jacob Fields (11), and Clark Parkard (11), won the state championship.
Brandon Ward (11) placed fourth in powerlifting and Jadyn Johnson (9) placed fourth in wrestling.
---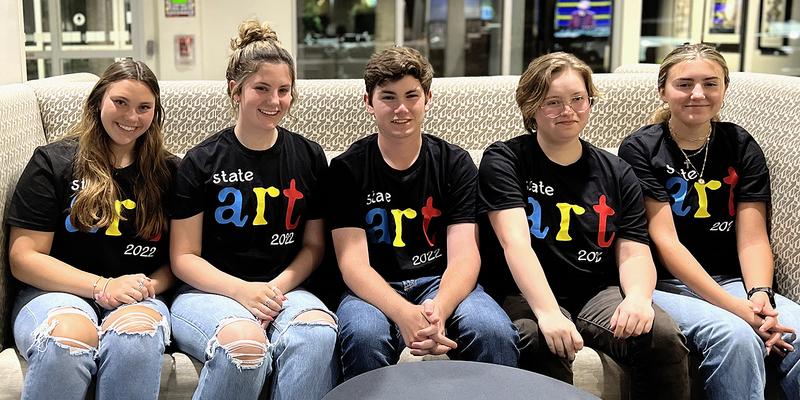 Fine Arts
The competition cheerleading team, a total of 25 students, won first place in crowd leading and placed fourth overall at the Spirit Championships competition.
Makenna Worsham-Bowen (11) won the Best Performer gold medal for her performance in "The Lost Boy" One Act Play. The cast and crew of "The Lost Boy", a total of 26 students, won second place overall. Logan Lowery (12) won the All-Star Cast silver medal and Audrey Coulombe (12) won the Honorable Mention All-Star Cast bronze medal.
Emma Bean (12) won the State Gold Seal for her self-portrait artwork in the State Visual Arts Scholastic Event (VASE) competition, and both Micah Berger (12) and Christie Weaver (10) won state medals for their artwork. All three student artworks will be featured in a traveling exhibit with the Texas Art Education Association (TAEA). Four music students received All-State honors: Autumn Bell (11), Miranda Sirota (10), and Dasha Stepanova (12) for band, and Candace Paul (10) for piano. The marching band, a total of 168 students, placed third overall. The varsity winterguard, a total of 24 students, placed second in the Independent World Championships competition.