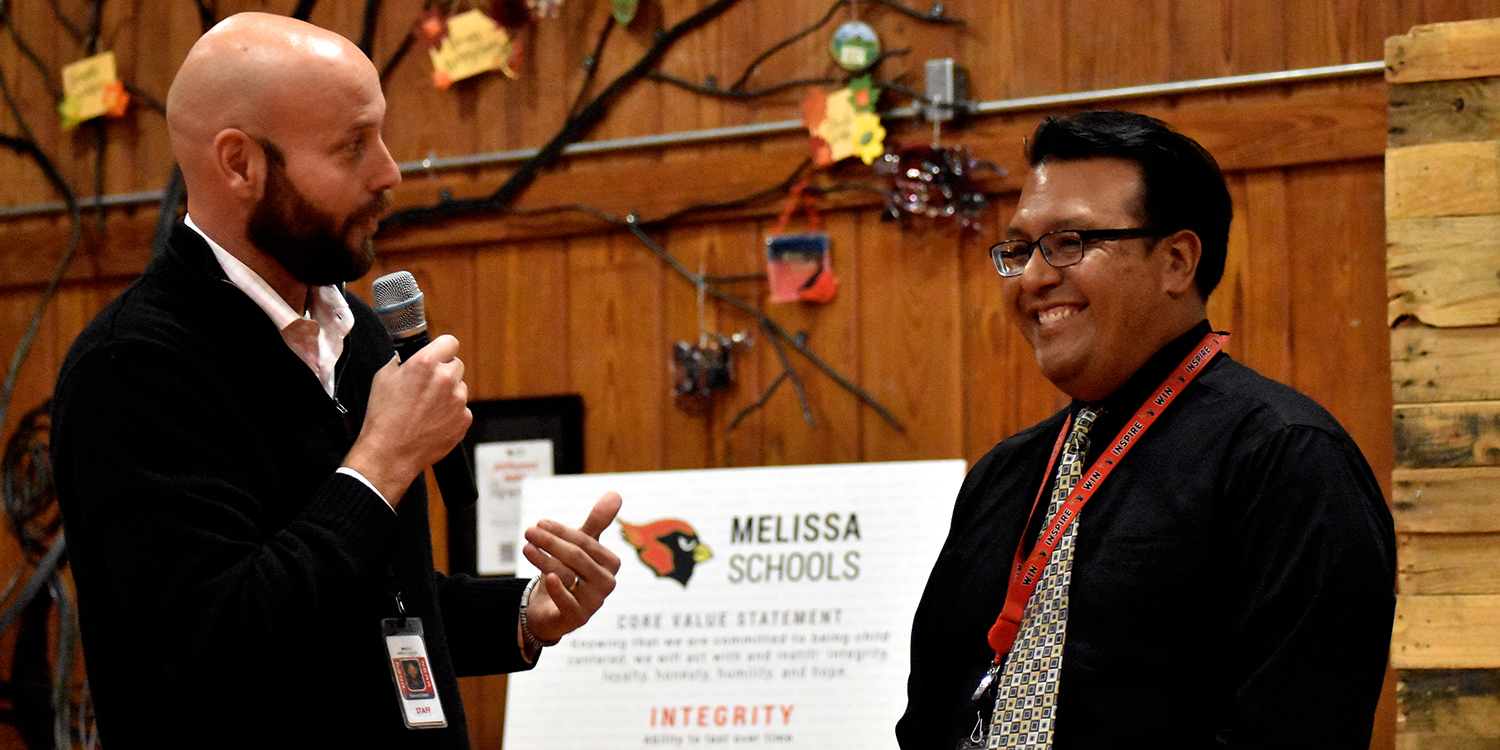 Your Career Starts Here
Join Our Team
We are so glad that you are considering Melissa ISD and are interested in being a part of our team. Melissa ISD seeks highly qualified teachers and support staff who are passionate about educating students and empowering them to reach their utmost potential. Melissa ISD is a top-rated, fast-growing 5A school district that serves students in Pre-K through 12th grade. This page outlines the next steps for you to take in order to apply for employment at Melissa Schools.
Next Steps for Employment
Current Job Openings
View a list of job openings currently available at Melissa Schools.
Human Resources & Employment
Our HR page provides our current salary scale, employee benefits, retirement planning services, and other resources.
Employee Child Care
Learn about the Cardinal Child Care program, which serves children of Melissa ISD employees who are ages 12 months to three years old.
Substitute Teaching
Those interested in substitute teaching at Melissa ISD can learn more and apply on the Substitute Teaching page.
Becoming a Texas Teacher
The Texas Education Agency outlines the requirements for becoming a certified teacher in the State of Texas.
Questions? Contact Us.
If you have read through the information we have provided and still have questions regarding potential employment, send us an email at careers@melissaisd.org and we will provide assistance.