Junior Rachel Tierney and sophomore Ira Roy represented Melissa High School at the 2021 Collin College Hackathon on Saturday, putting their computer programming skills to the test for a chance to win funds to donate to charity.
Hackathons focus on applying programming, problem-solving, and creative skills to solve real-word problems.
Saturday's hackathon tasked students with creating a website and app for a theoretical recycling competition geared toward cities in Texas. Students not only created the interactive media; they also presented their project to their fellow participants and the panel of judges.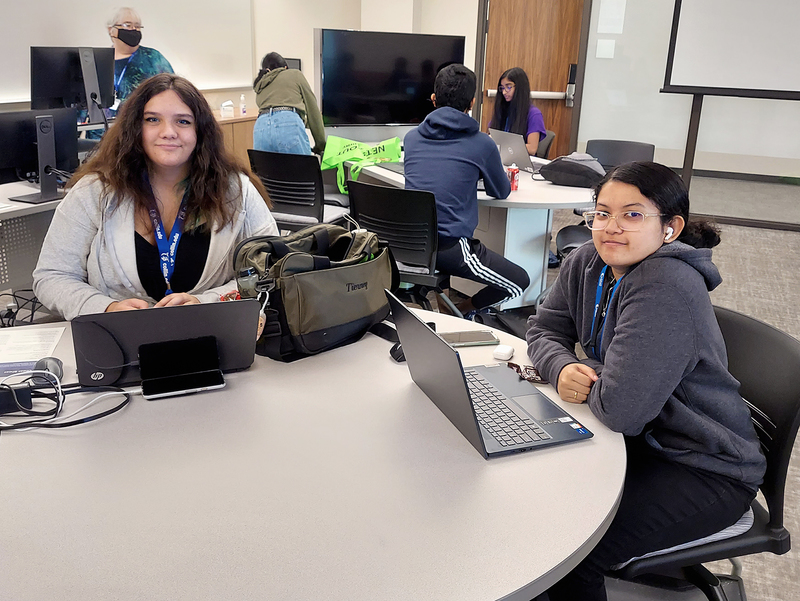 Tierney and Roy were paired with two other student participants from outside of Melissa, and the group won sixth place overall. The students were accompanied by Thomas Kyle, who teaches Cybersecurity, Computer Networking, and Computer Maintenance at Melissa Schools.
The hackathon competition required application-based skills gained from courses within the Melissa ISD Career and Technical Education (CTE) program. Between the two students, Tierney and Roy have taken five CTE courses at school, including Principles of Technology, Fundamentals of Technology, Computer Maintenance, Computer Networking, and Computer Science. To learn about the Melissa CTE program, visit www.melissaisd.org/cte.