Update on March 1, 2021: Due to construction delays related to the recent winter storms, the Melissa Arts Center will not be completed as early as planned. As a result, Melissa Theatre's Curtains shows have been pushed back one week and are now scheduled from March 18-20, 2021. Performance times for all existing ticketholders have been adjusted by one week. Ticketholders have also been contacted with the option transfer to a new performance date and time, if needed. Questions regarding tickets can be directed to Kyle Brenner at kbrenner@melissaisd.org.
---
Construction on the highly-anticipated Melissa Arts Center is expected to be completed in early March, allowing the Melissa High School theatre program to present this year's musical, Curtains, in the state-of-the-art performance auditorium.
The cast and crew will present Curtains in four shows from March 18-20, 2021, including three evening performances and one Saturday matinee, with all tickets priced at $15 each.
While the auditorium will have a 1,000-seat capacity, there will be a max capacity of 400 seats available at each Curtains show due to COVID-19. All attendees will be expected to adhere to COVID-19 safety guidelines inside the facility, including wearing a face covering and practicing social distancing.
Tickets for Curtains are on sale now and can be purchased online from the show website at www.melissaisd.org/curtains.
The Melissa Arts Center is located next to the Melissa High School fine arts building at 3030 Milrany Lane.
---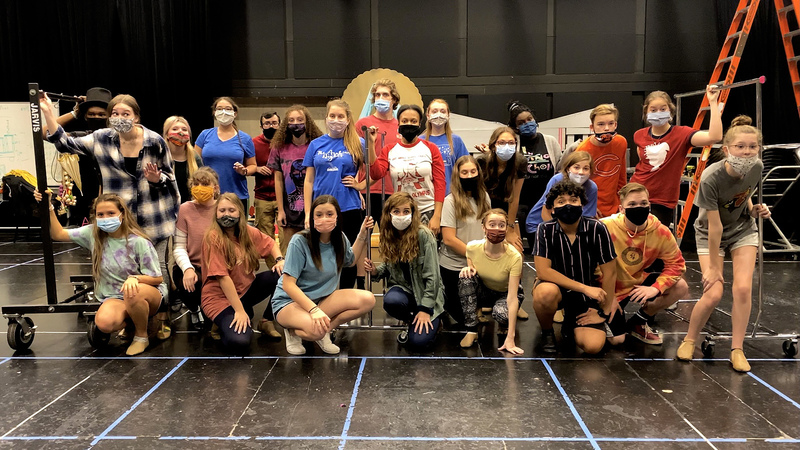 ---
About the Show
Curtains is a musical-theatre parody of whodunnit classics, with numbers ranging from the classic musical theatre song-and-dance "A Tough Act to Follow" to the heartfelt "I Miss the Music". A comedic send-up suitable for all ages, Curtains will have the audience laughing until the last curtain falls.
Leading roles include junior Logan Lowery as Lieutenant Frank Cioffi, senior Emily Tubbs as Niki Harris, senior Thaddeus Baker as Aaron Fox, junior Mattie McGrady as Georgia Hendricks, and senior Madison Courtney as Carmen Bernstein. More than 40 students make up the cast and crew, with direction and choreography by Megan Moore, technical direction by Kyle Brenner, and music direction by Adrianna Iennusa.
"Our students have poured their hearts and souls into this production," said Ms. Moore. "Last year's shutdown made us realize how blessed we are to have our Melissa Theatre family. We are beyond grateful and excited that our return to live performance will be in the new Melissa Arts Center."
Mr. Brenner added, "It's been amazing to watch Melissa ISD grow over the past decade, from a small elevated platform in the cafeteria to this new, multimillion-dollar facility. I am so excited for the future."