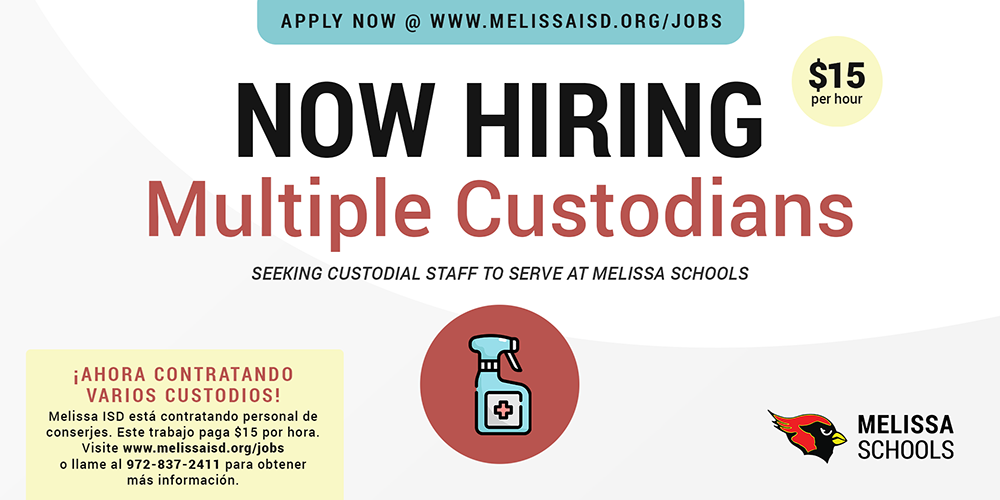 Melissa ISD is hiring multiple custodians. Custodians follow routine cleaning and maintenance procedures to maintain a high standard of safety, cleanliness, and efficiency of building operations and grounds at Melissa ISD.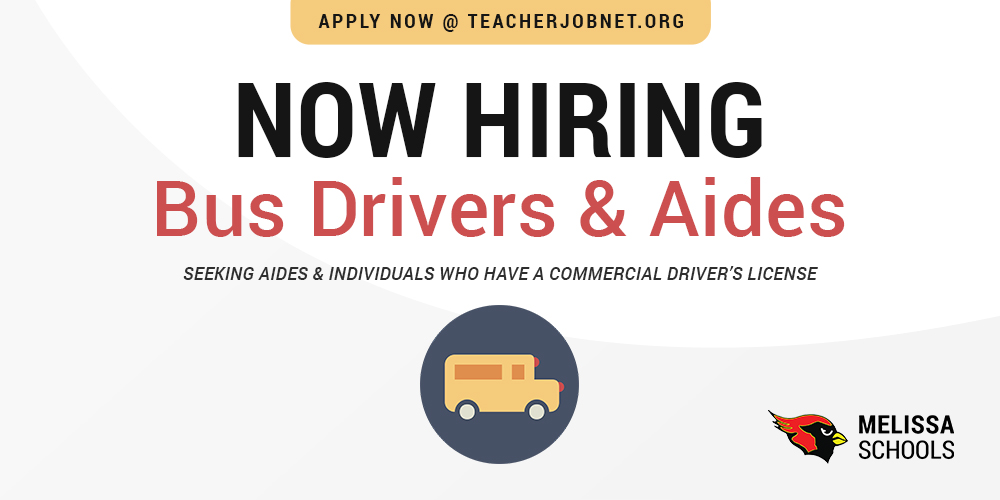 Melissa ISD is hiring bus drivers. Bus drivers ensure safe and orderly transportation of students on assigned routes. Drivers operate the school bus that transports students and other authorized personnel to and from locations.
Substitute Teachers & Aides
Melissa ISD partners with ESS to manage the substitute teaching program. A leader in K-12 staffing, ESS is responsible hiring, training, and placing all substitute teachers and aides.
Those interested in working as a substitute at Melissa Schools must meet the qualifications and complete the online application. Click here to learn more and apply.
Questions regarding substitute teaching at Melissa Schools can be directed to Ray Cage at rcage@ess.com or 214-973-4285.