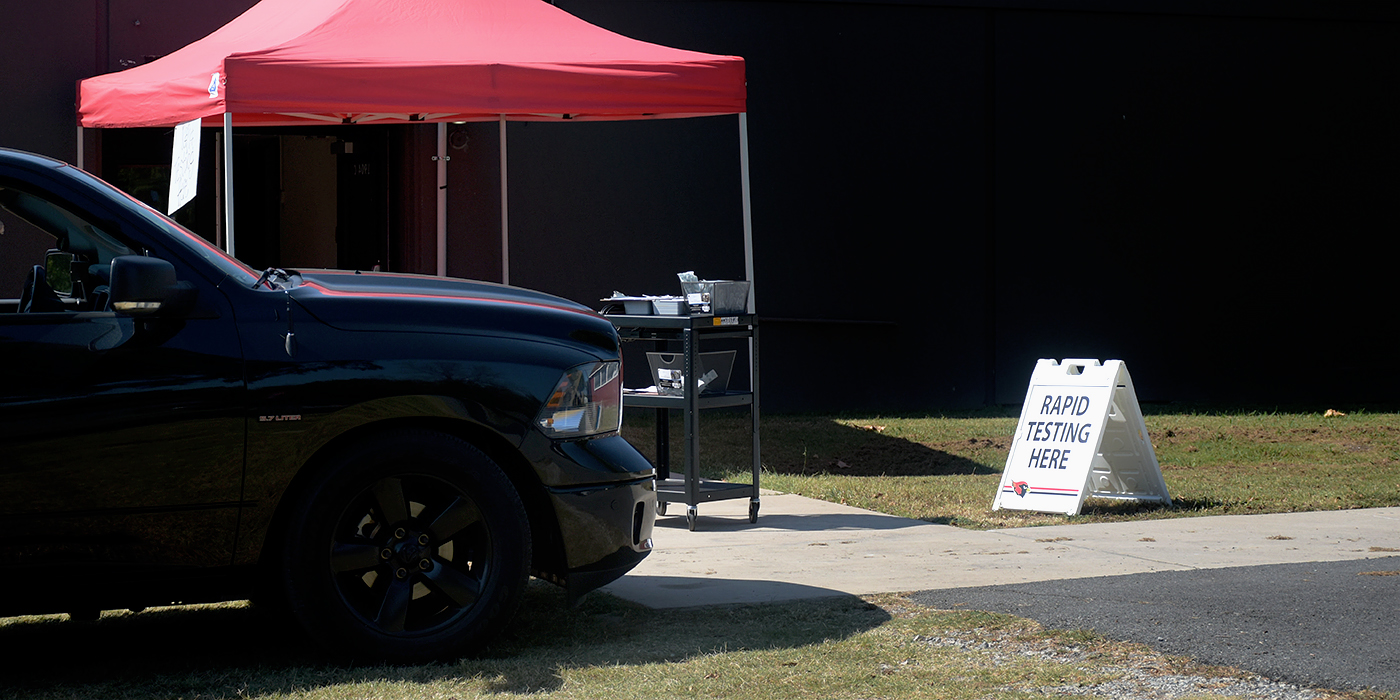 Drive-Thru Rapid COVID-19 Testing
Melissa ISD has resumed drive-thru rapid COVID-19 testing at the Home Office, open to students and employees by appointment only, while supplies last.
Drive-Thru Testing Requirements
General Requirements:
You must stay in your car the entire time you are at the drive-thru testing site.

Drive-thru testing is open to Melissa ISD students and Employees who are experiencing symptoms consistent with COVID-19.

Students under the age of 18 must be accompanied by a parent or guardian.

Tests are free of charge.

Drive-thru testing is offered by appointment only.

A photo ID and completed consent form will be required; forms will be provided upon arrival.

Initial test results are typically available within 15-20 minutes.

If you choose to have your student tested for COVID-19 at the drive-thru testing site, the student's test result (whether positive or negative) can serve as medical documentation for a medically-excused absence, as long as the documentation is turned in to the school.
How to Get Tested at the Drive-Thru Site
Drive-thru testing is available by appointment only Tuesdays, Thursdays, and Fridays from 7:45 a.m. - 2:00 p.m. when school is in session. You must request a test in advance of arriving at the testing site; you will be assigned an appointment time. The drive-thru testing site is located outside of the Melissa ISD Home Office, 1904 Cooper Street, near the east parking lot. Click here to view a map of the drive-thru testing site.