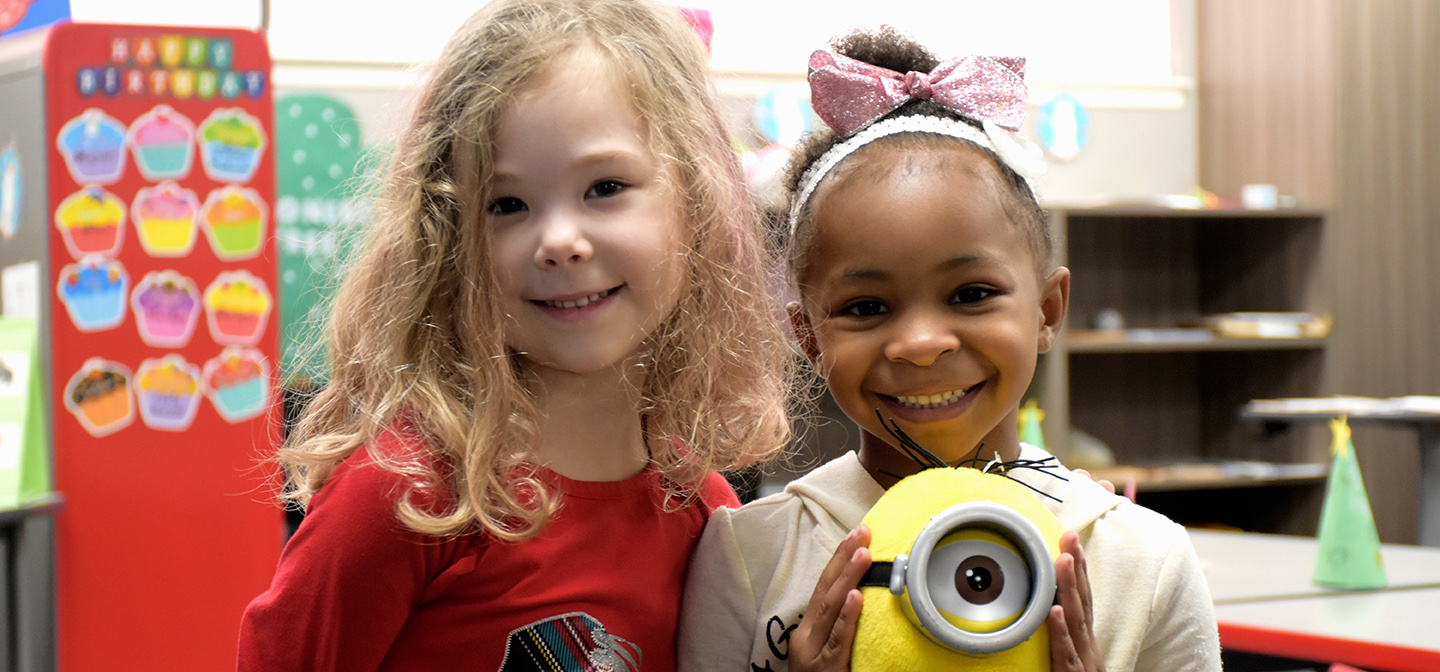 Welcome to Cardinal Child Care!
Cardinal Child Care strives to provide quality care for children of Melissa ISD employees. We serve children ages 12 months to three years old. Our child care center is licensed by the Texas Department of Family and Protective Services (DFPS).
Cardinal Child Care is located at the Melissa Ridge Education Center, 3233 W. Fannin Rd., Melissa, TX 75454.
More detailed information regarding our program is outlined below, including classroom overviews, the Melissa ISD academic calendar, health and illness policies, required forms, and frequently asked questions and answers.
Curriculum:
Melissa ISD Cardinal Child Care uses a thematic curriculum developed by the Child Care Director of Teaching and Learning. Our curriculum is based on the ages and stages of the children and families we serve.
All activities are age-appropriate and support growth and learning in all areas, including the building blocks of development in language, as well as gross and fine motor, social, emotional and cognitive skills.
Classroom Assignments:
A child's classroom assignment is determined by their age as of Sept. 1 for the target school year, or for the current school year if enrolled midyear. Children are not promoted to a new classroom during the school year.
Explorers: 12-18 months

Little Clouds: 18-24 months

Sunshine: 24-36 months

Rainbow: Younger three-year-olds

Shining Stars: Older three-year-olds
Employee Requirements:
Child care employees are required to complete Pediatric CPR and First Aid, and meet the required training hours set by our licensing agency, the Texas Department of Family and Protective Services (DFPS).
Procare Parent Engagement App:
Cardinal Child Care uses the Procare Parent Engagement app for communication, daily teacher-parent engagement, pick-up and drop-off, and child sign-in and sign-out.
Once your child's registration is complete, you will be invited via email and/or text to download and join the Procare Parent Engagement app.

Use the 10-digit code provided in your invitation to complete your account setup.

If there is more than one parent/guardian who will be picking up and dropping off a child, additional parents/guardians will need to request an invitation for the app.
Tuition:
Below are the monthly tuition rates for Cardinal Child Care based on classroom assignment.
Explorers: $550/mo.

Little Clouds: $450/mo.

Sunshine: $425/mo.

Rainbow: $400/mo.

Shining Stars: $400/mo.
Non-Refundable Fees:
There are two non-refundable fees per child each year that they attend Cardinal Child Care.
Registration Fee: $100 per child (this fee holds the child's place in the classroom)

Supply Fee: $50 per child
Forms & Resources
Coming Soon
Melissa ISD Academic Calendar

Admission Forms

Parent/Student Information Forms

Illness Policy

Payroll Deduction Authorization Form
Frequently Asked Questions