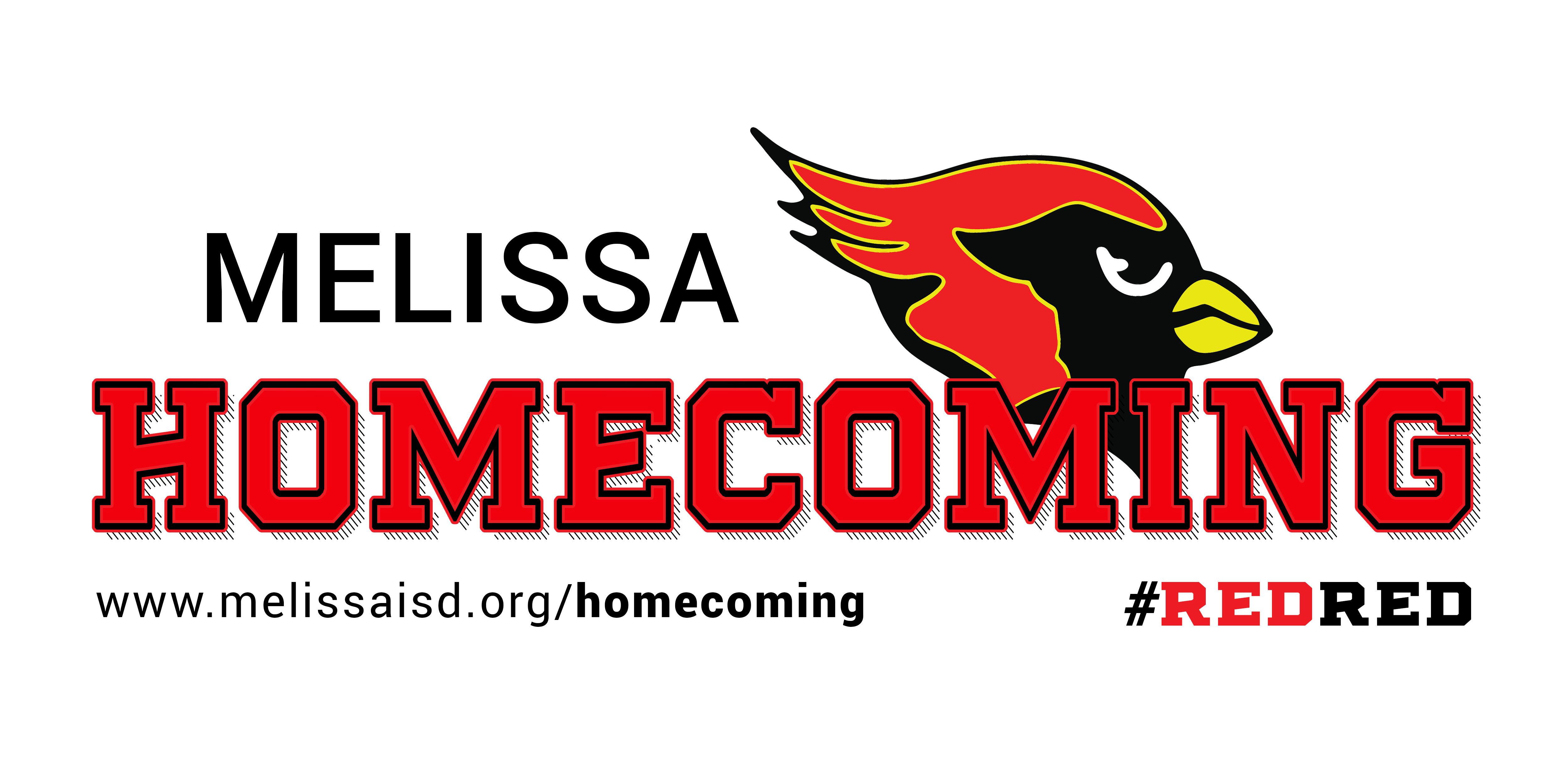 Melissa Schools will celebrate Homecoming Week from Oct. 24-28, 2022. Festivities will include the Melissa Homecoming Celebration, the Homecoming football game on Oct. 28, Homecoming Court recognitions, and themed dress-up days. Additional information is outlined below.
Themed Dress-Up Days:
Students who wish to wear a Homecoming mum to school may do so on Friday, Oct. 28 as long as the mum aligns with the school dress code and isn't noisy.
Melissa Homecoming Celebration
Wednesday, October 26
Community Tailgating, Parade & Pep Rally
Cardinal Spirit Day
Friday, October 28
Dress in Cardinal Spirit Wear
Homecoming Football Game
Friday, October 28
Melissa Cardinals vs. Princeton Panthers
Football Game
Friday, Oct. 28, 2022
The Melissa Cardinals will face the Princeton Panthers at this year's Homecoming football game on Friday, Oct. 28, 2022. Kickoff is at 7:30 p.m. The 2022 Melissa High School Homecoming King and Queen will also be crowned at the game.
Those who can't make it to the Homecoming football game are encouraged to watch from home through the Melissa ISD livestream with commentary by the Melissa Cardinals Network.
Melissa Homecoming Celebration
Wednesday, Oct. 24, 2022